Unlike in other cases - and from the competition - the new names are accompanied by significant hardware changes, as the company says the new hardware platform has been radically redesigned. The company has made it known that it has been developing the platforms for the past three years and the results look, at least on paper, impressive.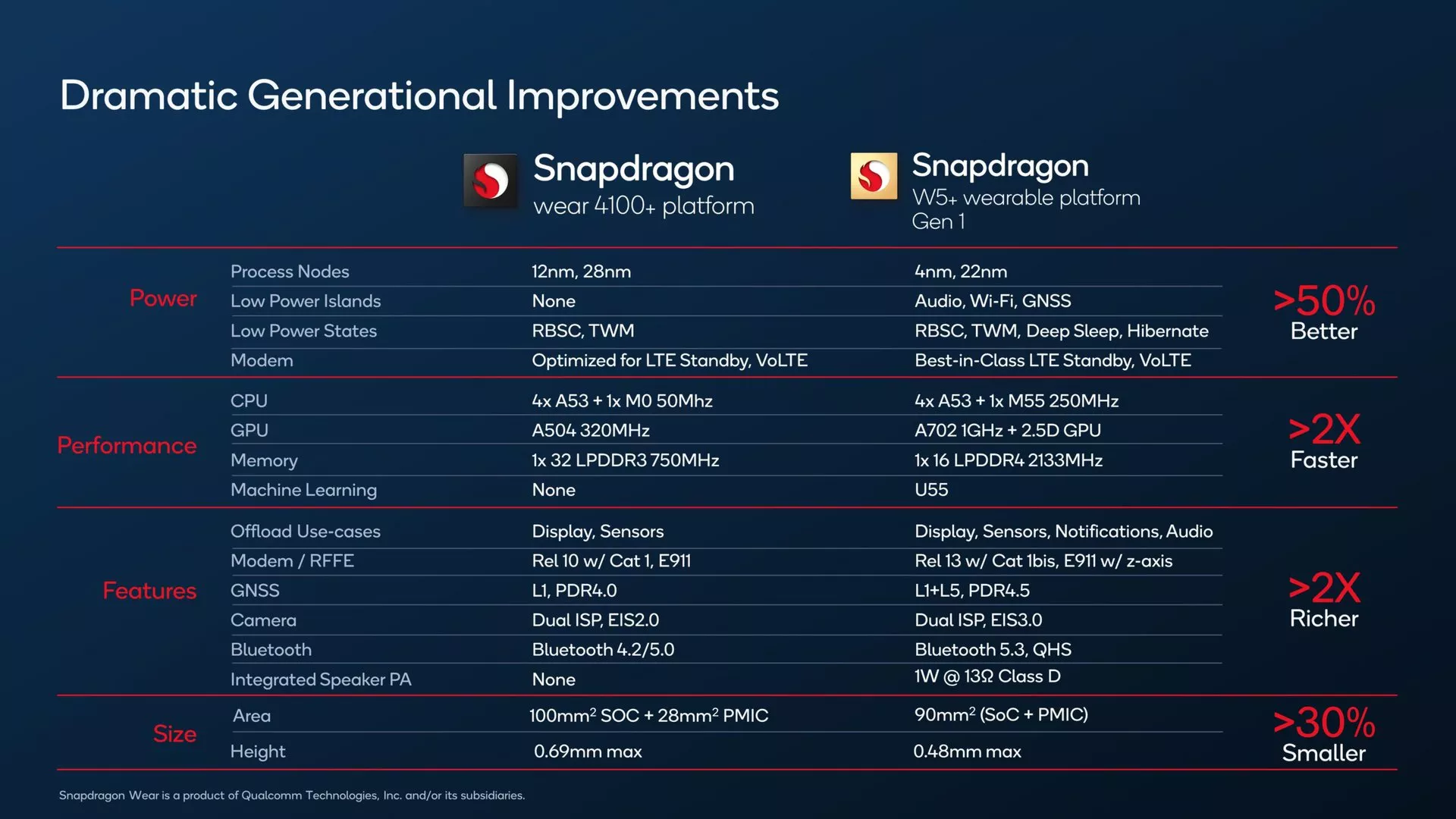 The two platforms, according to Qualcomm, offer significantly improved performance and longer battery life for wearable devices. The company not only promises a dramatically improved user experience but that the power savings are not only innovative, but "game-changing."
The key upgrades include ultra-low power Bluetooth and low-power integrations for WiFi, GNSS and audio. Their hybrid architecture also includes low-power modes such as Deep Sleep and Hibernate. The SoC is brand new and is now built on 4nm, marking a real leap compared to the previous generation's 12nm. The co-processor is manufactured at 22nm while the modem, RFFE and Bluetooth are also redesigned.
With its new platforms, Qualcomm is not only targeting the market for smartwatches or smartbands, but is also looking at other products for children, seniors or even industrial applications. The company is already working with companies to bring its new platforms to market through new wearable devices. Already, Samsung says, at least 25 new wearable device designs have been developed with the first companies to bring products to market being Oppo and Mobvoi.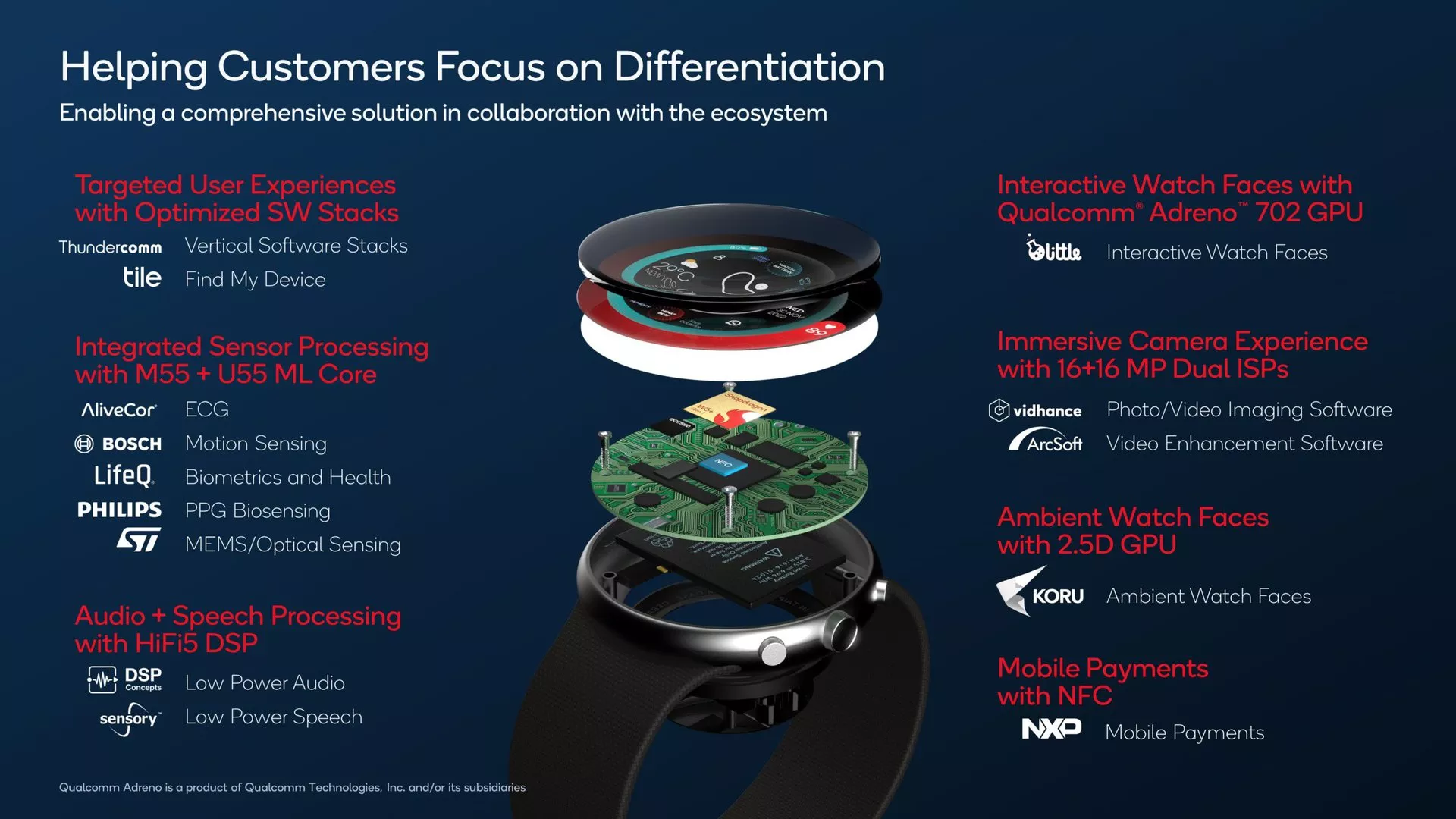 Oppo is expected in August to announce its first smartwatch based on the Snapdragon W5 Plus Gen 1 platform, the Oppo Watch 3. Mobvoi on the other hand will be the first company to launch a device based on the Snapdragon W5 Gen 1 platform in the Fall. TicWatch will be based on Google's Wear OS 3 platform.