When it comes to website speed, pretty much everyone understands that it plays a role, but they're unable to determine how important it is. Before we start presenting facts and figures, let's honestly consider: if we had to choose between a beautiful site and a really fast (onclick) one, which would we choose? 
Too often the scales are tipped in favour of design on the grounds of "it suits me", "I like it", "it represents me", "it has what I and my customers need" and many more, putting speed in second place. 
Pretty much everyone has abandoned a site that was slow to load, especially nowadays when there are so many options available. Also, it often happens that new sites that have just been created are extremely slow.
The numbers show that we're pretty impatient, with many of us not waiting even 2 seconds to receive content. In fact, the rule of thumb is that the more advanced and familiar the user is, the more demanding and impatient they become. 
But how much is this valued? What does a slow site cost a business?
The answer, although comprehensive, means a lot in terms of both profitability and specifications. So let's look at the main reasons why a fast website is worth investing in.
3 reasons why your website should be fast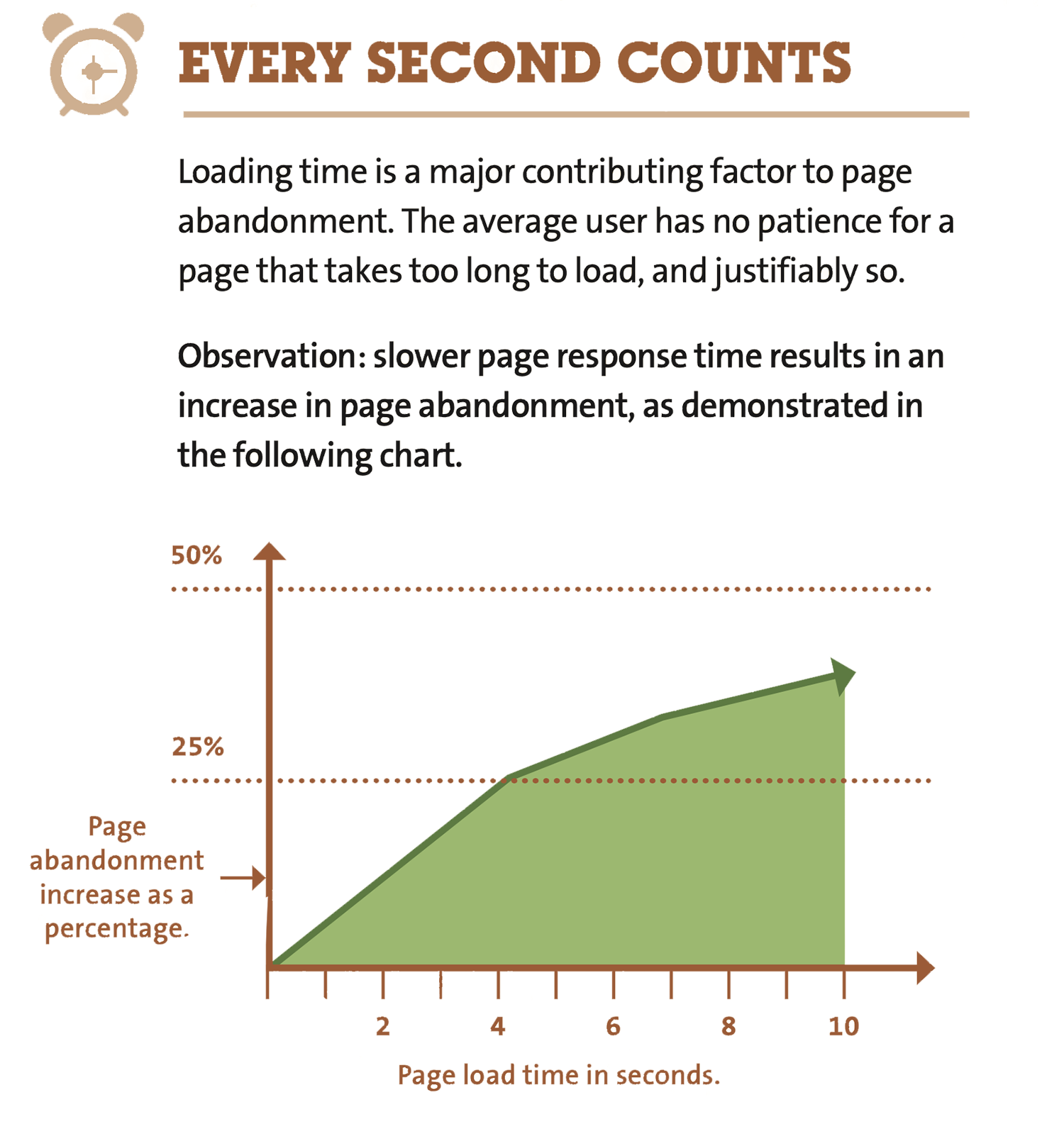 1. Every second counts
Our customers judge us strictly and quickly. They only have a few seconds of their time to feel comfortable and understand what it is all about. When the site loads quickly, it's a good first impression on the user experience UX. The user immediately gets into the mood that they can locate a lot of information in a short amount of time, which gives us the leeway to offer time. From a psychological point of view, a fast website is considered safer and more reliable, which contributes significantly to the conversion rate, while on the contrary, when the experience is negative, 79% tends not to return again.
2. High load time destroys the conversion rate, eliminates the opportunity cost, and therefore the revenue.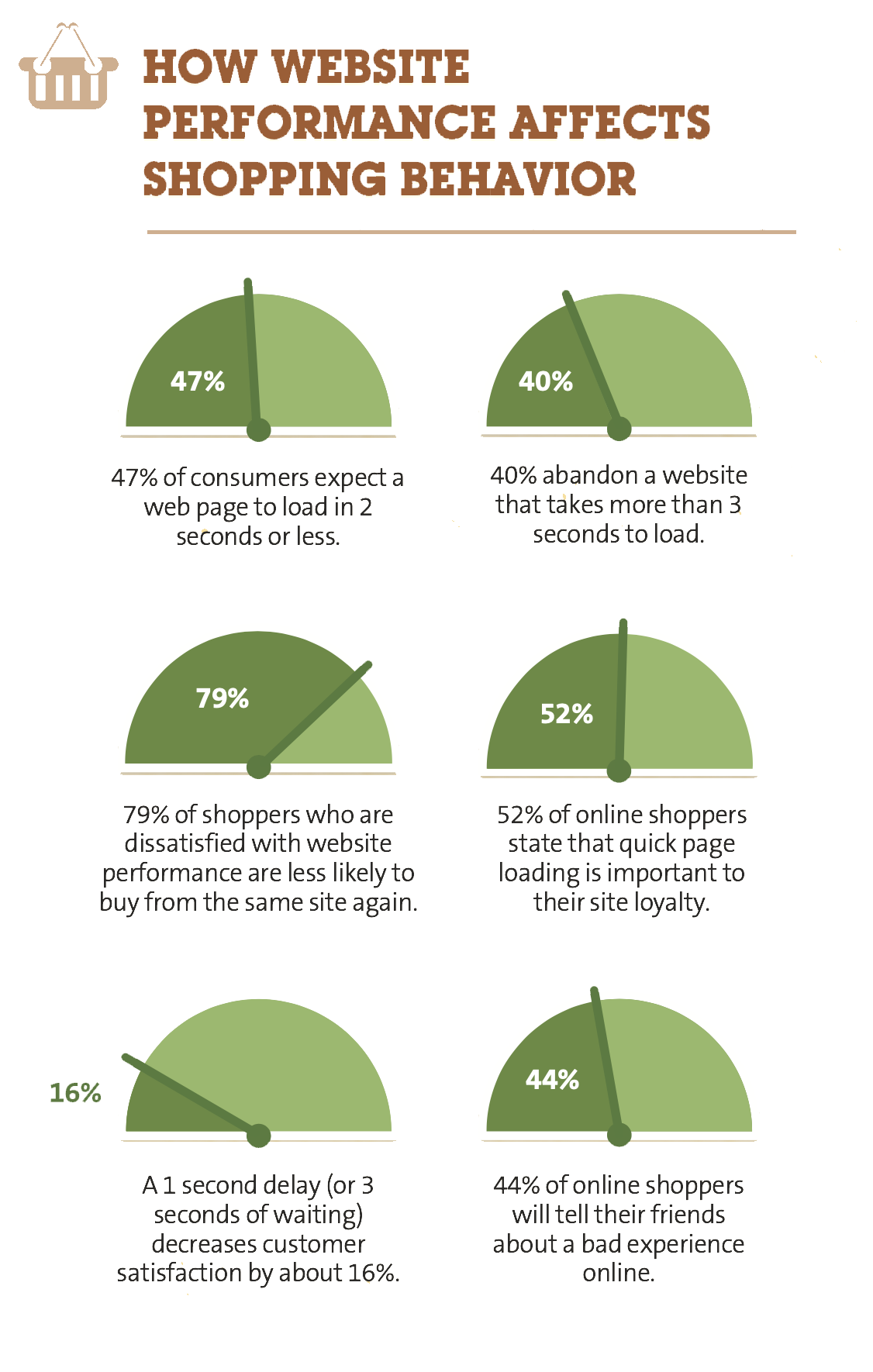 As shown in above graph, the 40% of users leave after a waiting time of 3 seconds. In simple maths it means that 40% of potential customers are lost, hence revenue, and by a simpler reasoning one would think, how much is ultimately valued in terms of load time optimization of a website?
But let's realise this with an example: 
Every month we invest 10.000€ in advertising to get 50K users. The conversion rate of the site is about 5% and with this budget we invest our turnover is €50K. A typical load time is 4-5 seconds which means that we definitely lose 40% of users. If the site loaded in 2 seconds, which statistically is the expected load time that all users have in mind, the abandonment rate would decrease significantly, which would mean that the turnover could be up to €70K with the same amount of investment. That is up to €240,000 more turnover per year with the same amount of investment. 
So in the example above, how much does a slow site cost the business? Maybe €240,000, maybe more if it's even slower.
According to Google, at 5 seconds the probability of being hit and run increases by 90%.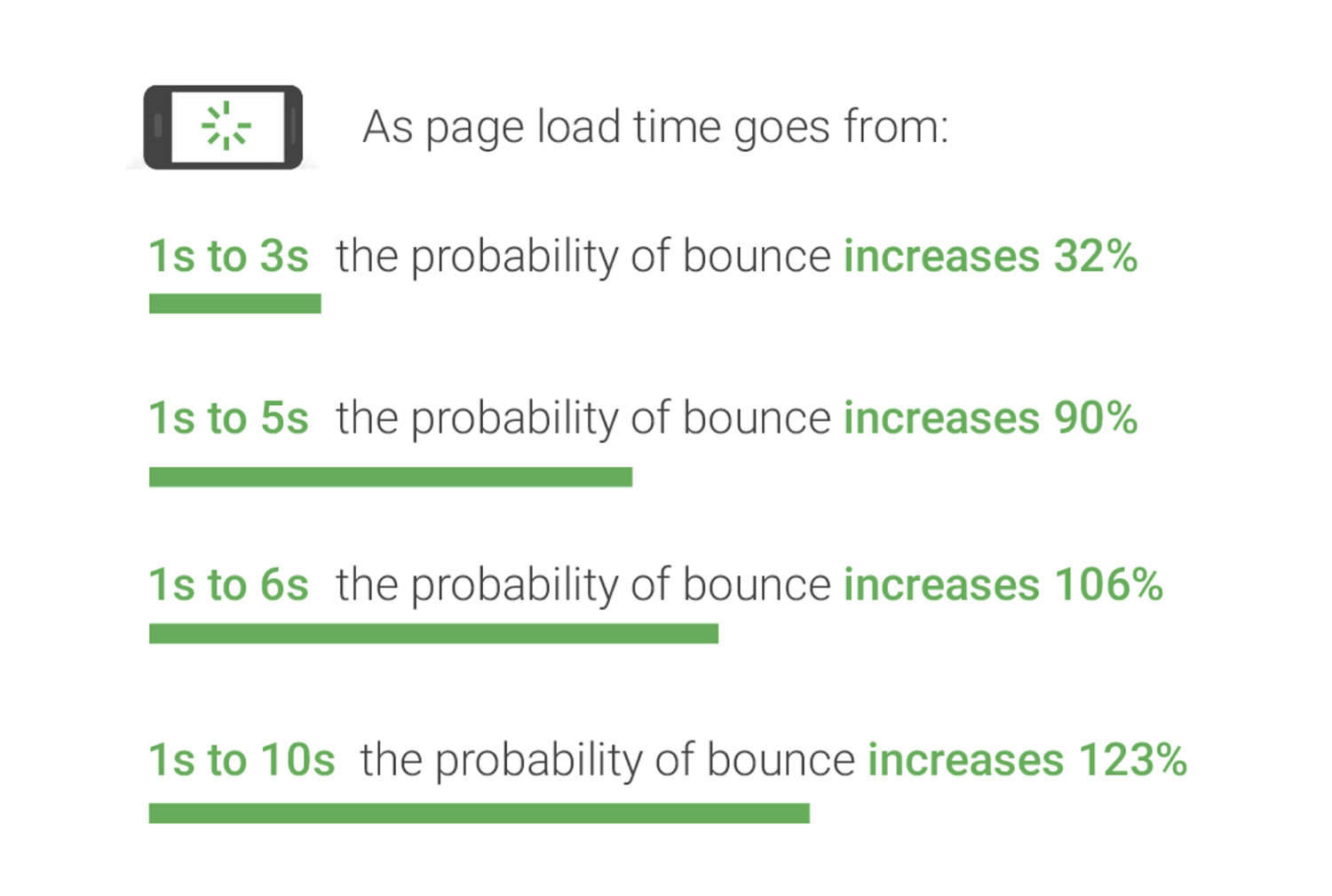 5", 6" and 7" are still common today.
This is something that the biggest companies in the market are well aware of.
Amazon had already identified in 2012 that for every 1 tenth of a second (100ms) of delay in load time the cost in lost turnover is 1%. This means that every year just one tenth of a second slower site would lose 1 billion dollars, for 1 second $ 10B, for 2 seconds $ 20B per year. Crumbs...
At the same time, Google saw that a delay of just 0.5 seconds on search results pages reduced traffic by 20%.
3. Slow site means low Google ranking 
While Google says that speed plays a minor role as a factor, it also promotes time on site and bounce rate as important factors, metrics that are affected by load time. Practically, there is no slow site in the top search engine results, especially in competitive industries. 
The reason is simple. Google wants to provide the best experience for its users with the results it suggests being as relevant as possible. So it knows very well that for users to be happy and to prefer it in their next searches, they need to get the best experience from its recommendations. Automatically this means that slow sites are doomed. The slower, the more "doomed". 
Knowing, then, the benefits in both prestige and turnover of high rankings, again it is clear why a site should be optimized for speed. 
Loading time is not just a theory, but an important technical factor that optimizing it translates into more prospective customers, more conversions, and therefore more revenue.