The update installs on top of Wear OS 3.5 and will be available for the Galaxy Watch4 and Galaxy Watch4 Classic and other upcoming models. Almost a year after Apple brought a full QWERTY keyboard to the Apple Watch 7, the well-known Korean company is bringing its own version to the Galaxy Watch devices, which allows users to swipe their finger across characters - instead of tapping one, one letters - to "type" words when composing sentences.

Users can also directly change the text input method, for example by dictating the text by voice or by writing by rotating the bezel of their device. Samsung is also bringing dual-SIM support to the Galaxy Watch devices, so if you have a dual-SIM phone and have set the SIM you prefer, the setting is carried over to the Galaxy Watch, from which you can even change the SIM for your calls.

With the new One UI 4.5 software update for Galaxy Watch devices, Samsung is bringing users more customization and personalization features, such as the ability to save different styles of a faceplate as favorites. Users will also be able to easily swipe their finger on the favorites list to assign watch faces with different moods.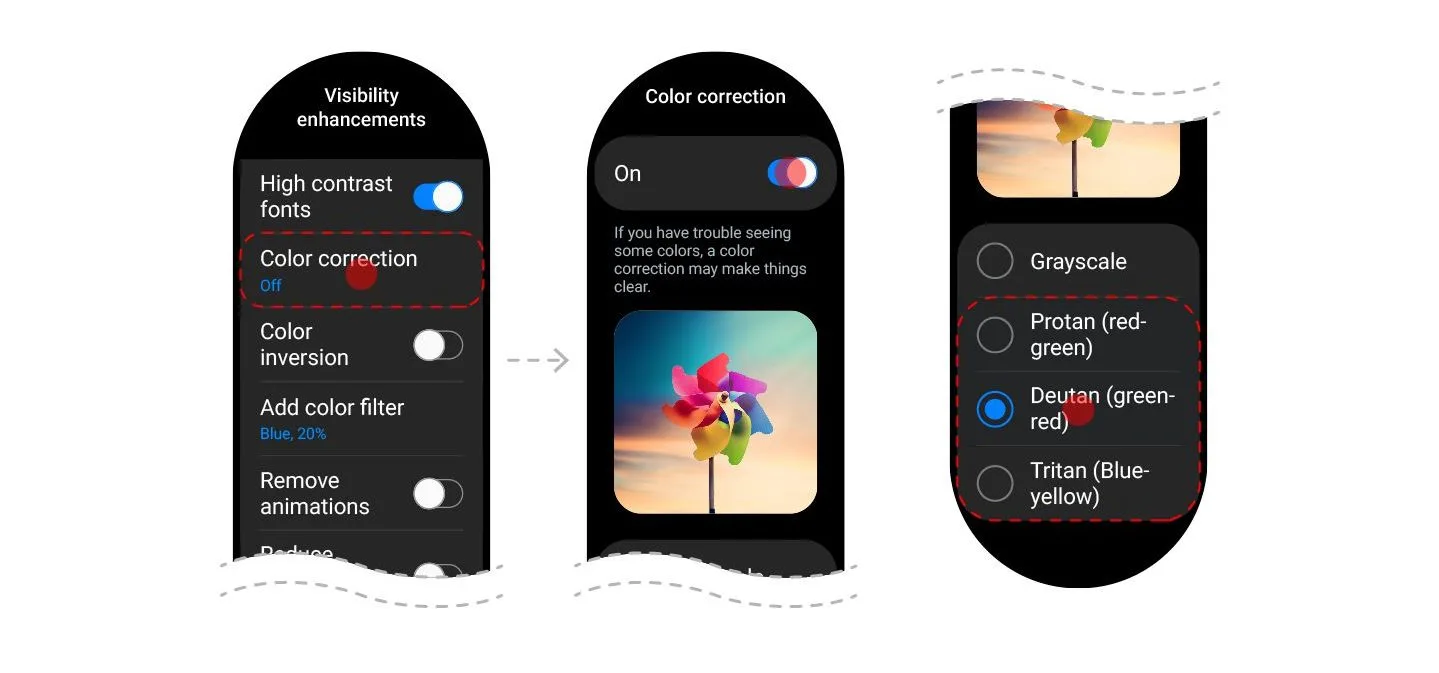 With this update, Samsung also introduces a number of accessibility features making it easier to use for people with visual or hearing impairments. Thus, it is possible to adjust contrast or hue levels, reduce transparency and blur levels and turn off animations for better visibility. Among other features and tools, we find the balance adjustment for the sound via Bluetooth headphones, the extension of touch duration time and the override of repeated touches on the screen. Users also have the ability to set the duration that controls such as volume and so on remain active on the screen.
Samsung's announcement of the One UI 4.5 update for its Galaxy Watch devices came a day after Apple made available the public trial version of WatchOS 9, which includes improvements and features such as A-fib detection enhancement and sleep stage detection.