Now Google Wallet is the evolution of Google Pay, with the company wanting to give under a single experience, the ability to contactless payments and management of different types of cards that we have in our everyday life. So in addition to integrating debit and credit cards from banks that support Google Pay, the user can add privilege ticket cards as well as transportation boarding cards where they are supported.
In the case of bank cards, switching is done with a simple scroll in order to activate the card we want for a contactless payment.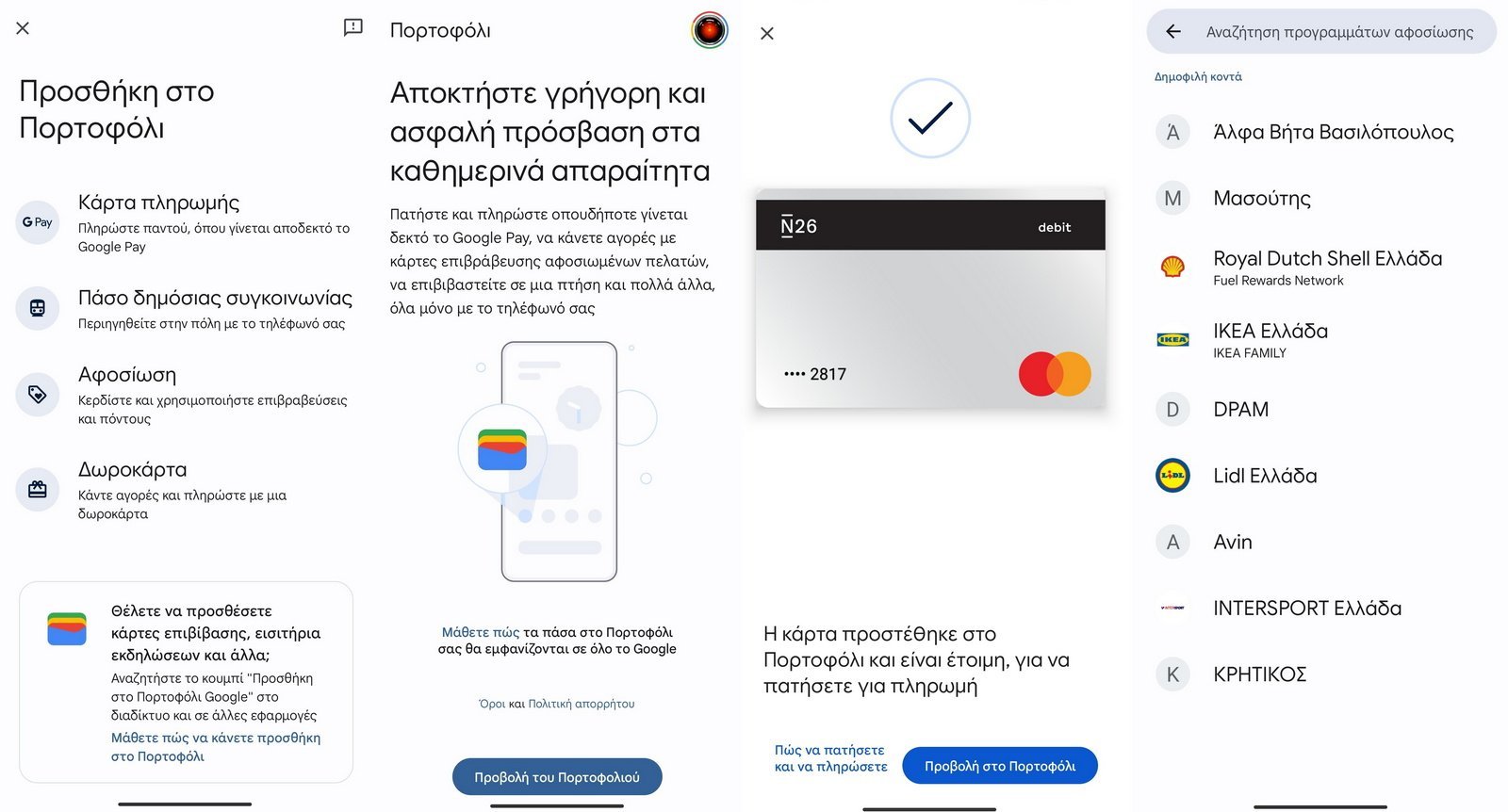 In the Google Wallet app available on the Play Store (Google Wallet in Greek), the user is presented with a familiar interface that is very similar to that of Google Pay. The display of debit credit cards stands out for its larger size and it becomes relatively easier to add a gift card to the wallet, although the relevant options available remain minimal.